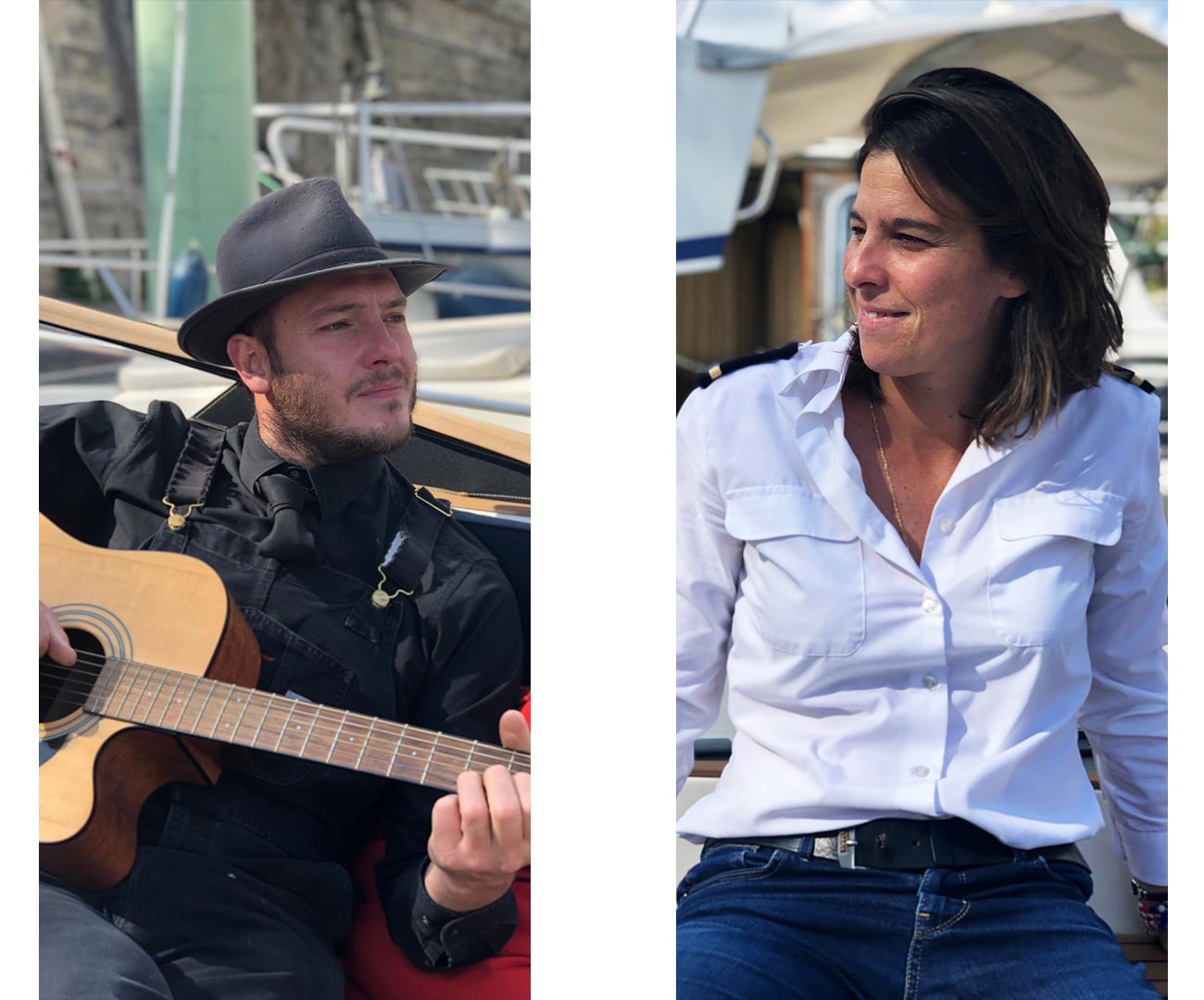 WeBoat, the new crazy project of Sarah and Benjamin Benoliel.
A brother and a sister associated at the heart of their second major project (the first one, Billy Wash, a new chain of laundries in Paris, with a vintage look) to conquer what seems to be in the eyes of the whole world "the most beautiful river".
"At the very beginning, it's the simple and crazy idea of sailing on the river Seine to rediscover our capital, which pushes us both towards the training of captains.
Along the way, everything becomes possible, but the most important is missing "the boat" and not just anyone….
A different boat from the ones we usually see on the French coasts, a boat that can bring together our twelve passengers in a family and friendly atmosphere.
It's in Holland, the cradle of river navigation in Europe, that Sarah, the initiator of WeBoat, finally finds the ideal site for this new project."
Our Dutch yacht
Antaris, not only becomes the site which builds the tailor-made "Seventy Seven Touring" for the brand WeBoat, but it's also the new partner of the company launched in September 2019 by Sarah and Benjamin Benoliel.
January 2020, the boat is built and it will be repatriated to France by land.
From the end of February, the boat moored its brand new ropes at the West Marina, west of Paris, for a final mooring on April 1st 2020 at the prestigious Port of the Arsenal in Bastille.
It's under a beautiful blue sky and a spring temperature that "Sam" the first boat launches to the cape, to starboard, towards the Eiffel Tower…